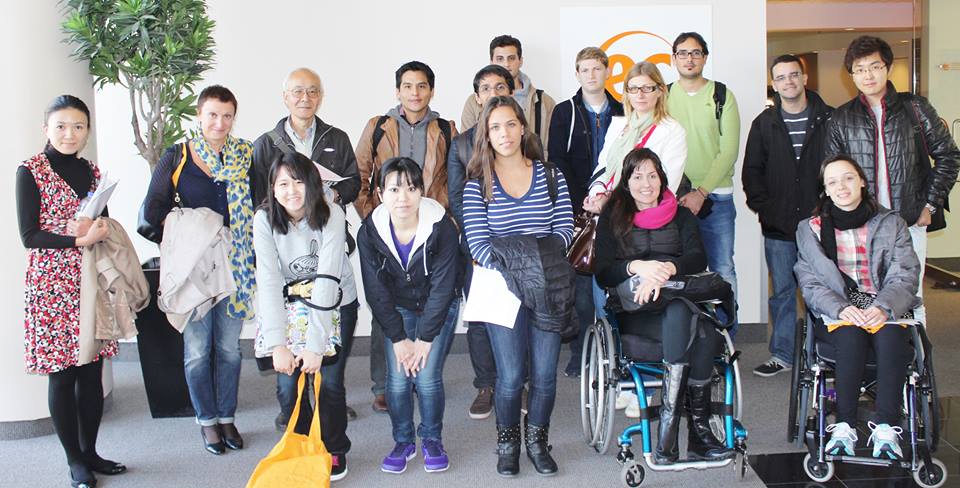 EC Montreal welcomed many new students today from over 10 different countries and between the ages of 20 and 67!  What a wonderful and diverse group of students beginning their language adventure with us at EC Montreal!
Also among the group were two very special students from Brazil.  They are both in wheelchairs but that has not stopped them from traveling to Montreal and taking part in our English immersion programme.
At the end of their first day, they came into the office to let us know how delighted they were with EC Montreal and how welcomed they felt.  They will be with us for the next two weeks and we will do everything we can to ensure their experience is a rewarding and memorable one!  We have also ensured that the activities programme we have planned during the next couple of weeks are all conveniently located so our students could participate with great ease.
EC Montreal is equipped to accommodate the disabled and the shopping mall in which it is located in likewise.  There is a special elevator to take them up to the 4th floor where EC Montreal is located.  There is also a bathroom equipped to accommodate them right by the office.
If you have a disability, please don't let it stop you from joining us at EC Montreal for your language adventure!  We are here to assist you and guide you throughout your journey!
Comments
comments