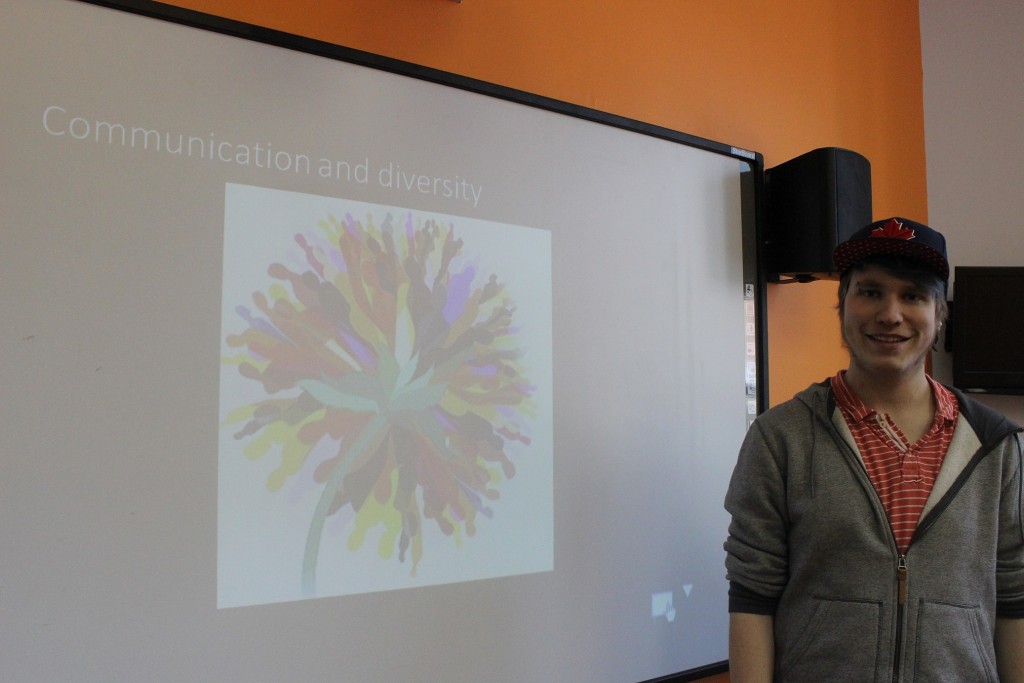 EC Montreal has some wonderfully talented students.  Frederic Egger from Switzerland is one of them!  Not only did he participate in EC Montreal's bilingual Academic Year programme, but he was also a hardworking student ambassador and gave not 1, not 2 but 3 stellar presentations as part of our student lecture series.
Frederic's first presentation was in French.  He presented on communication and differences in cultures.  The presentation was so well received that he decided to offer it again in English!
He spoke about the diversity in our language and communication skills.  He began by illustrating that even animal sounds are described differently depending on where you are from in the world.  A dog's bark can be demonstrated by a whoof in North America while in Germany for example, it's arrgh.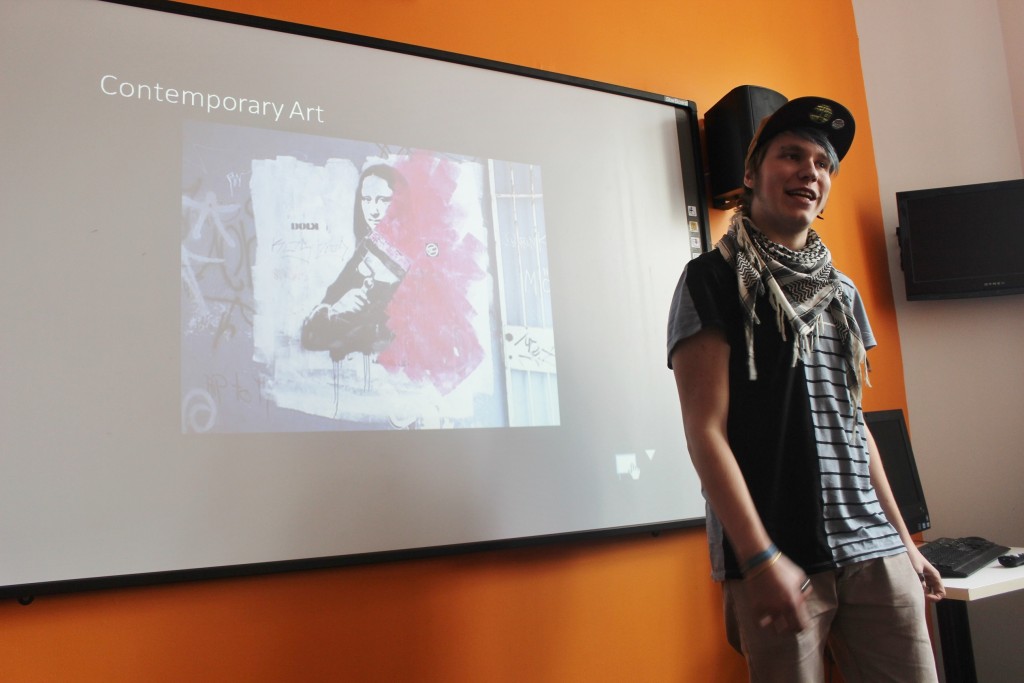 Yesterday was Frederic's last day at EC Montreal after many months.  He wanted to give one last presentation about something he is extremely passionate about, Contemporary Art and Brandelism.  He spoke of one of his favorite controversial artists, Bantsky.
Frederic will be sorely missed at EC Montreal!  He touched everyone he came in contact with and had a big impact on our other language learners.  Taking an English and French course in Montreal was a life changing experience for him!
We are so proud of his many successes at EC!
Comments
comments