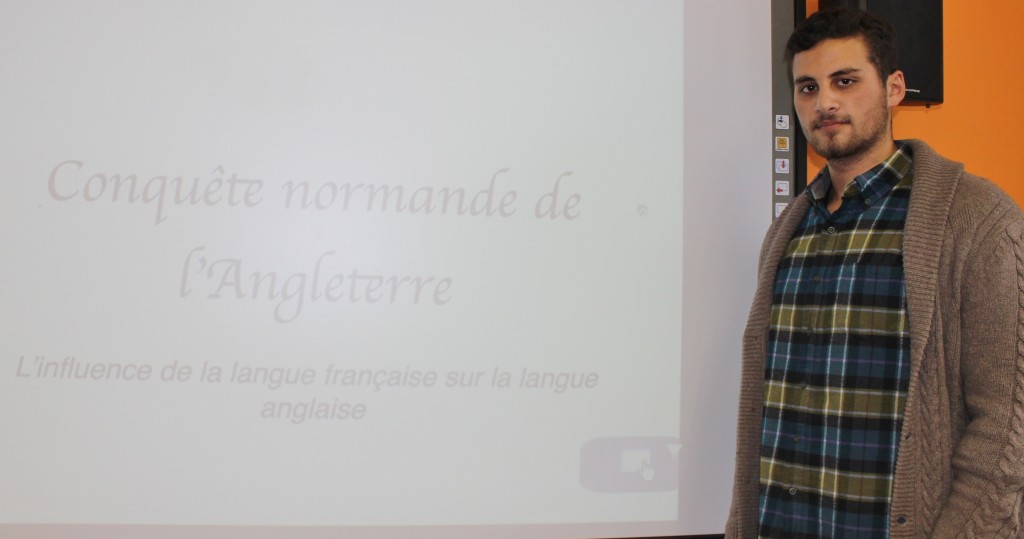 Ninos Khoury is taking French courses in Montreal with EC.  As part of EC Montreal's student academic lecture series, Ninos gave a presentation.  All presenters come forth and volunteer to present.  They present a topic that they are passionate about and do all the work to prepare for their lecture.  Our Academic Year tutors and teachers assist our students in perfecting their presentations.
Ninos' presentation was about the history of the English and French language.  He took us back centuries in Europe and talked about the different Kings of England.  He also demonstrated all the similarities there are among languages, even English and French!
Many students asked questions and the discussion became a little political!  Our international students actually began debating the language issues that exist in the province of Quebec.  Some took that stand that the Quebec government should do more to preserve the French language, while others said that the economy is more important and we should do anything to discourage tourists to Quebec as well as impose outrageous language laws that discourage businesses to flourish.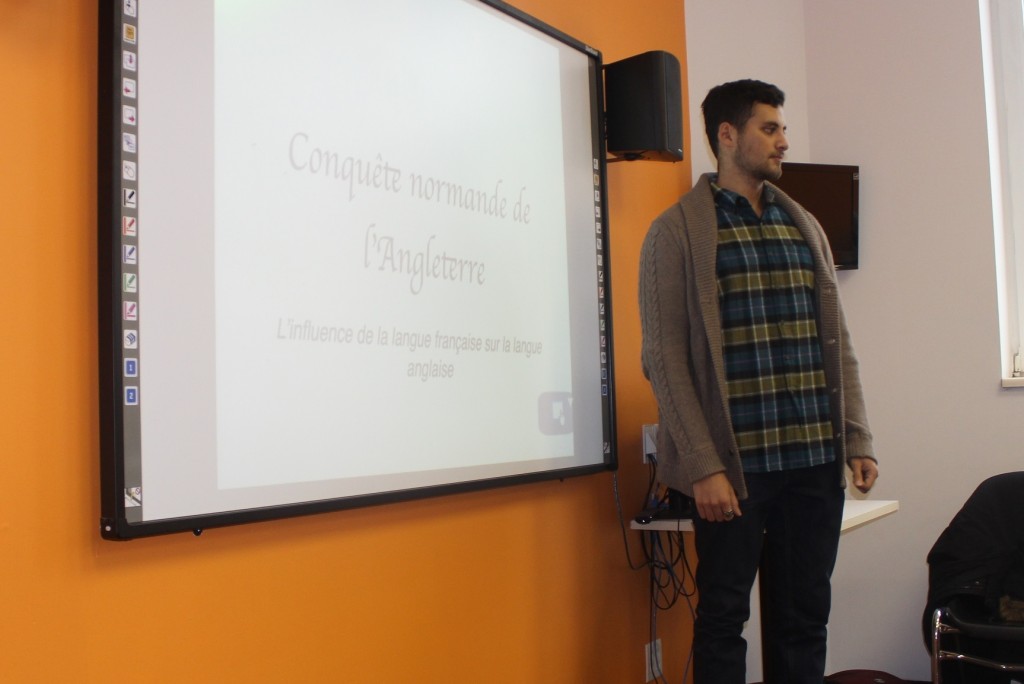 This presentation gave everyone an opportunity to express their opinions using the French language.
Ninos gave a stellar presentation and handled the questions from the audience in a very calm and professional manner.
We are so proud of our students who have the courage to participate in our student lecture series!
Comments
comments