Mayumi is a student from Japan who came to study English in Canada.  Prior to her arrival, she was really looking forward to going to the traditional Sugar Shack in Quebec, and her dream came true! She also enjoyed her homestay in Montreal.  Here is what she has to say about her experience!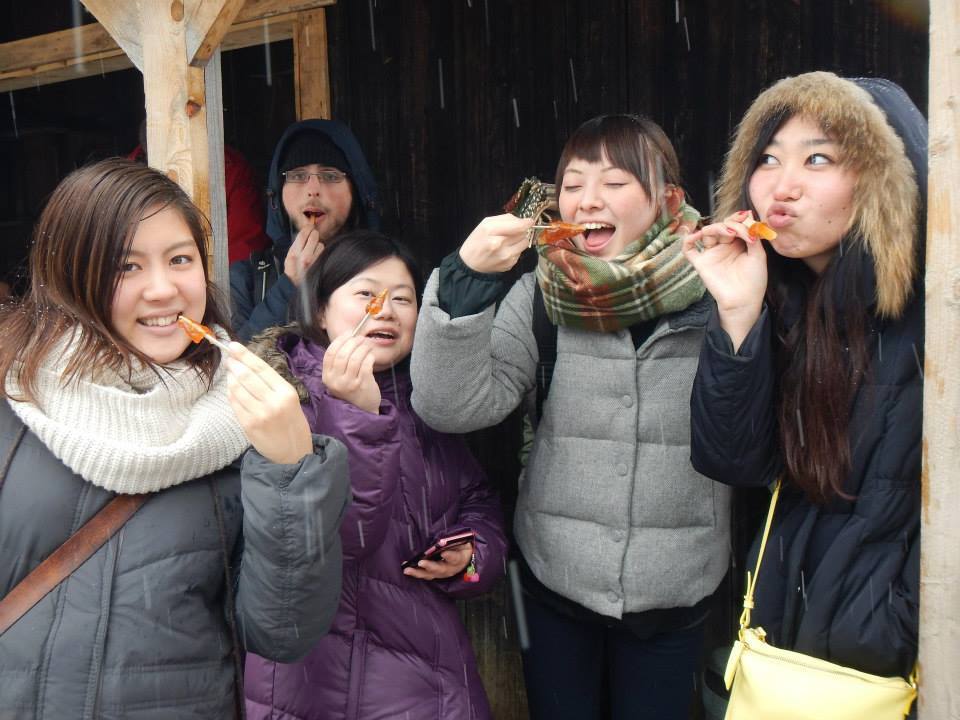 I was only here for about a month, but I really enjoyed studying at EC Montreal.  Sometimes I found my classmates a little too loud and chatty during the class though! 
All the teachers I had gave such fun classes and the instructions were always clear and easy to understand. The time passed by very fast in the classes I attended.
I only had my host mother in my homestay, but she really treated me like her own daughter. When I injured my foot, she took me to the clinic, and when I was hungry, she'd bake delicious desserts for me. She really made me feel comfortable and at home.
I participated in several school activities too. The activity I was most interested in was going to Sugar Shack, and when I finally got to experience this Quebecois culture and tasted Maple Taffy on the snow, I was so happy!  
I'll keep working hard on studying English, and one day I'd like to come back to this school again!
Yes Mayumi! Hope you come back to study at EC Montreal again!
Comments
comments