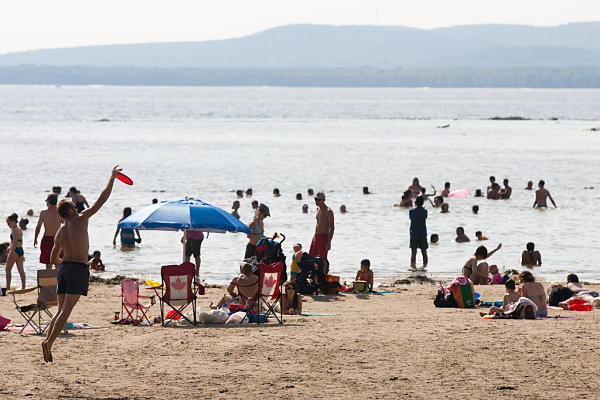 We're in for a week of tropical temperatures which has prompted Environment Canada to issue a heat warning for Montreal and the surrounding areas.
The government agency issues the warnings when very high temperature or humidity conditions are likely to pose an elevated risk of heat illnesses, such as heat stroke or heat exhaustion.
Temperatures in Montreal are expected to reach the 30C-mark or close to it through to Thursday. With the humidity, it will feel like 40C.
Environment Canada is warning those who are more susceptible to the effects of the heat to take special care over the next few days.
That warning applies especially to:
Older adults
Infants and young children
People with chronic illnesses such as breathing difficulties, heart conditions or psychiatric illnesses
People who work in the heat
People who exercise in the heat
People without access to air conditioning
To avoid heat-related illnesses, experts suggest people who fall into those categories drink lots of water before they feel thirsty to decrease risk of dehydration, avoid the sun when it gets hot or stay in shaded areas or air-conditioned rooms. And, of course, if you have to be outside, remember to wear sunscreen.
EC Montreal students, please stay hydrated and stay cool! After spending the amazing weekends that we have here our students can come to take French or English classes in Montreal!
Comments
comments