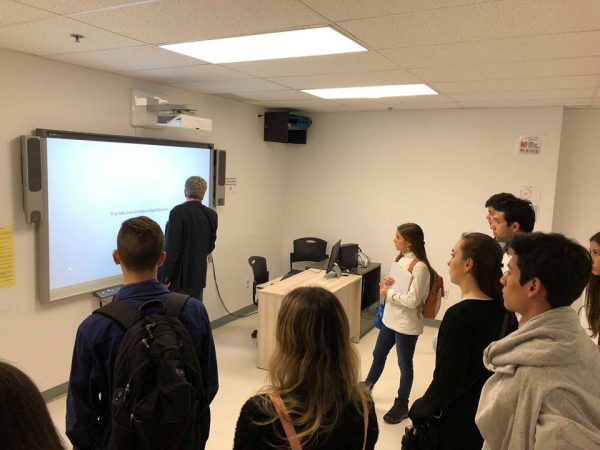 Last Thursday, EC Montreal's English in the City class visited our new pathway partner the Cegep GIM, Cegep de la Gaspesie et des Iles.  The English in the City class' goal is to introduce our students to the Montreal community.  Through the visits they visit the different industries and sectors that make up our city.  The class has already visited hospitals, tourist attractions, financial institutions and educational services.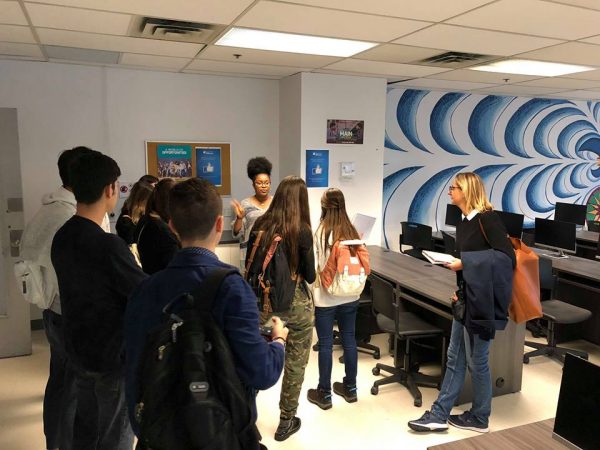 The class prepares for each visit on the Tuesday when the teacher introduces the students to the topic of the week.  The teacher, Pooria, gets the students to prepare for the visits and to get a list of questions ready so it can be a more interactive tour.  The students are also encouraged to take notes so when they return to class they can use their notes to deliver a presentation or write a blog post.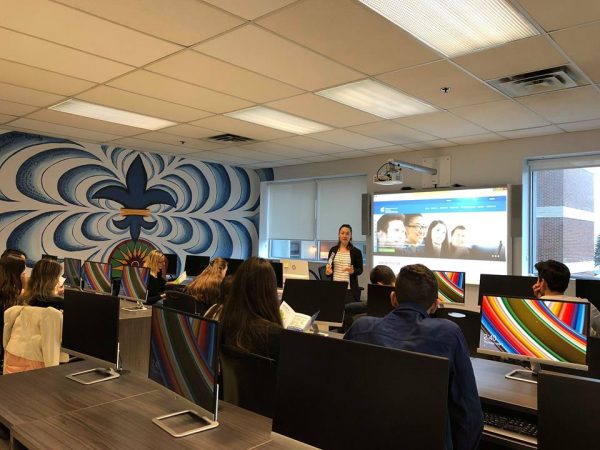 At the Cegep, they were greeted by our contact, Catherine Couture.  She welcomed them and introduced the students to her colleagues.  They were given a tour of the school and invited to participate in one of the IT classes.  Catherine was so impressed by the students' enthusiasm and the thoughtful questions.
Today, Catherine came to EC Montreal to deliver a presentation to our English students.  She talked about the different programmes available at the Cegep and answered questions pertaining to admissions and the college services.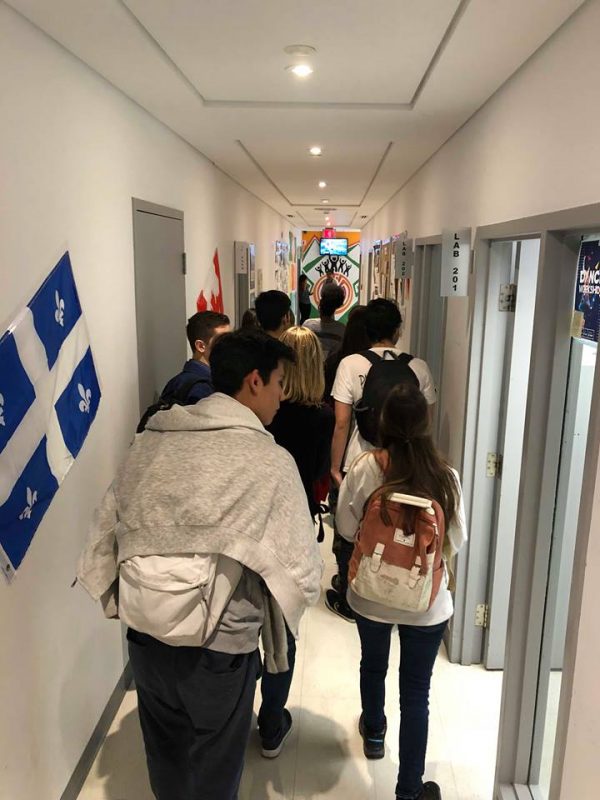 Join our ESL courses in Montreal and participate in our English in the City class!  It is wonderful way to learn about the city of Montreal!
Comments
comments