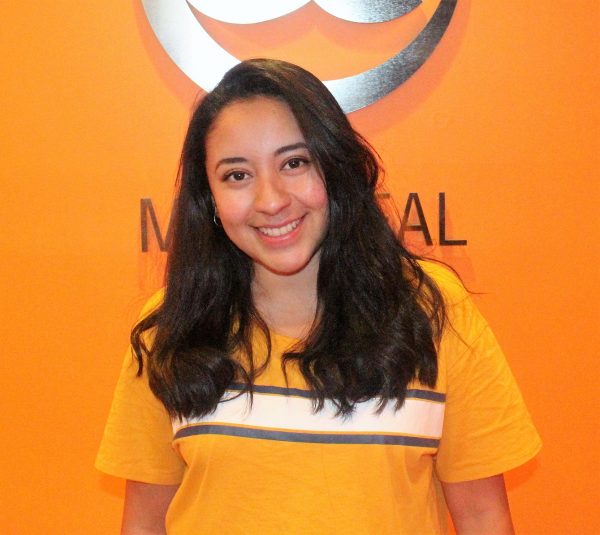 EC Montreal is proud to introduce you to our new student ambassador, Michelle Flores Loera.  She has volunteered to help welcome our new EC Montreal students as a student ambassador.  In addition to her Monday duties, Michelle will be assisting us in promoting our calendar of events as well as distributing the teacher of the month ballots at the end of every month.
Here is what Michelle would like to share about herself with all of you:
My name is Michelle Ioera.  I am proudly from Mexico and am 18 years old.  I chose Montreal to study because I had heard many times that Montreal is an amazing city to study.
I am doing a bilingual program at EC Montreal because I want to improve my English as much as possible and to learn some French.
I want to be able to communicate with people from other countries.  I love to know about other cultures and be surrounded by people who have interesting things to teach me.
Since I was little, I had the idea that my role in this world is to be someone and to do important things based on experiences, living the moments and enjoying them.  I believe that the best things happen when you least expect them.
I think that as an EC student ambassador, I will be able to help new students and as I mentioned learn more about them.
This opportunity will be an amazing experience for me and I am sure that it will change my life.
Welcome to the team Michelle!  We are confident you will be an incredible ambassador for EC!
Learn a new language at EC English School Montreal and become a student ambassador!
Comments
comments