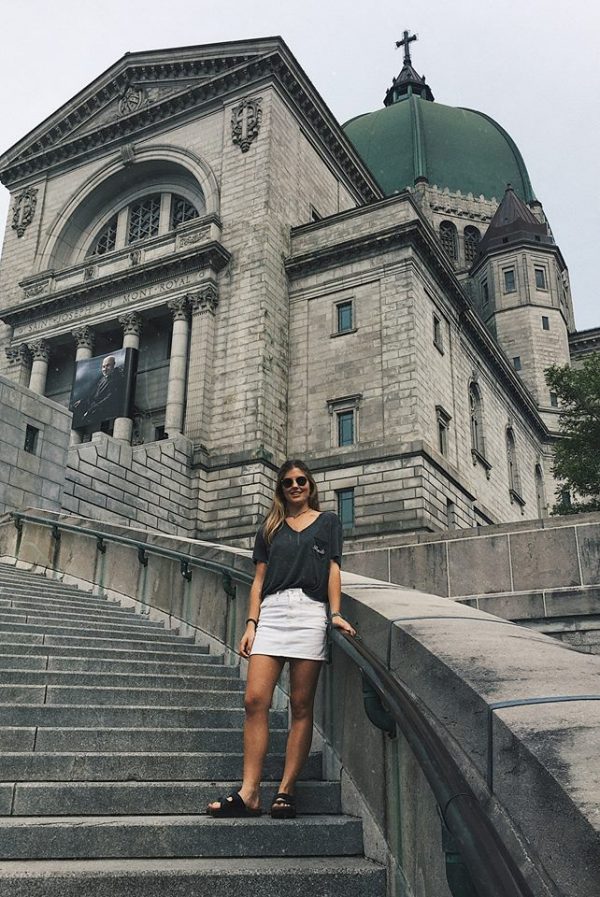 Dear EC Montreal,
My name is Sofia Pla Alemany and I was a student of yours last summer. Ever since I left (really pleased with my experience) from Montreal I had wanted to let you know about my time there, however I keep forgetting every time. I hope that it's better late than never.
I would like to talk especially about my excellent home stay as I had the pleasure of staying with Valerie Vieira. Although I was only one month there she made me feel from the very first moment as if I was at my own home and mostly as if she was my family. She was always comprehensive with me, talked to me and listened, she was there for me all the time and made my experience even better. I could probably say that she was the main reason why I returned so happy to my country and the reason why I still have so good memories of my time there.
As I said she was always willing to chat, in particular at dinner time, where we had really nice talks and where we shared lots of things from our experiences as well as our culture, which was great for my English communication improvement, one of my main objectives for this month. Above that, the food was always amazing, and I had the chance to taste every Canadian dish at the very best level, seriously awesome.
Besides, this was my first time in a home stay, so I was more than impressed and could have never imagined I would get the chance to live with such a nice and caring person in a beautiful home and superb neighborhood.
I could not forget about my outstanding teacher, Essadia. It was an absolute pleasure to be in her class as it was enjoyable but still useful and effective. Thus, she was able to make me love French even more in only four week. I learned, improved and achieved my goals, for what I am so grateful, and I wish every French teacher in the world was so capable and loved his/her job as she clearly did.
Finally, I wanted to thank you, EC Montreal and congratulate you for your great job and for making all of this possible for all of the many students who are lucky to study here and to get to know Montreal by your hand. Its been a gladness to have had this opportunity and I hope to be back soon!  
Yours faithfully
 Sofia Pla.
Check out our EC Montreal school !
Comments
comments