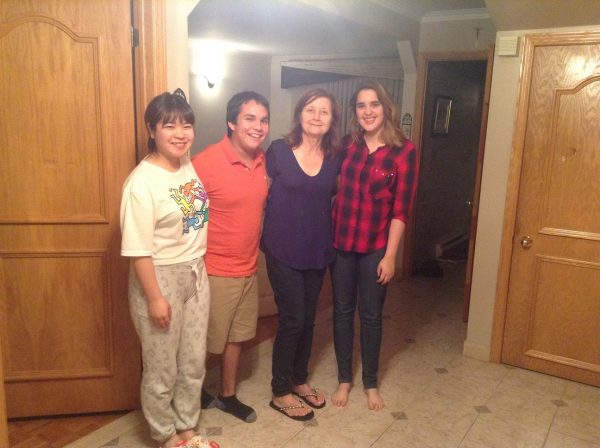 Nicolina Patulli is a homestay host for EC Montreal.  She has been hosting students for us for over 10 years.
Here is what she wanted to share with everyone about hosting for EC:
I decided to become a guest while my children were still young. I had heard that hosting students from all over the world would be a learning experience for them and for myself. Not only would I shape the care and acceptance of others from different backgrounds, my family and I have been enriched by the many people and their different cultures and languages ​​that they have shared with us. I was always happy to present them to our cultures and traditions and our ways of life in Montreal.
My favorite aspect is to invite students to my home and give them the chance and a safe place to learn and grow. I appreciate the many cultures and I am open to getting to know them and their future plans. I would recommend it to others to start hosting because it is an enriching and rewarding experience for both the host family and the student. I would recommend the EC school, it is a fantastic learning school and has lots of activities to offer its students.
My favorite moments are when I'm sitting with the students during dinner time. Together we enjoy a good meal and discuss their daily experiences, trips, school activities, even practicing speaking in French and English.
Learn a new language at our Montreal Language School and stay with a homestay!
Comments
comments