This week, EC Montreal met with students from France, Germany, Korea, Brazil, Switzerland, Japan, Spain, Colombia and Venezuela.  We are delighted to share their feedback with all of you!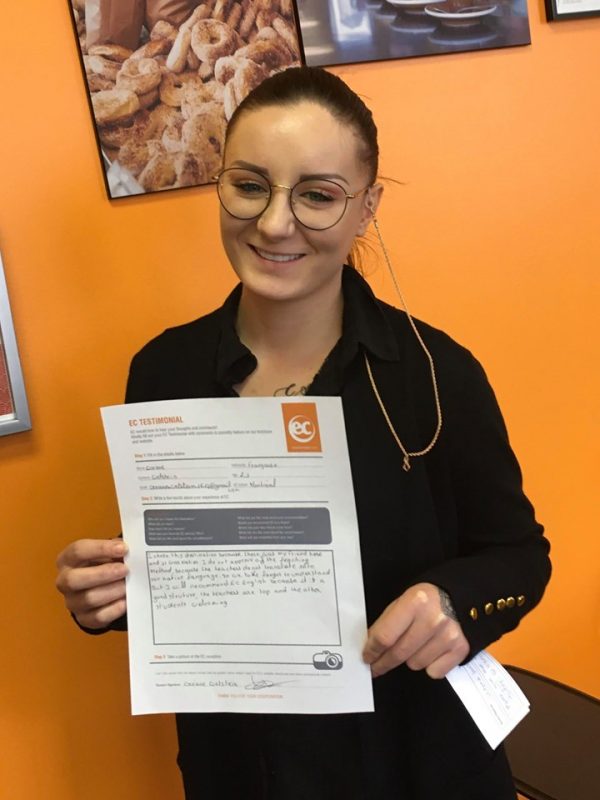 I chose this destination because I have a friend in Montreal and it was easier.  I will recommend EC English because it is a good structure, the teachers are top notch and the other students are welcoming. – Oceane from France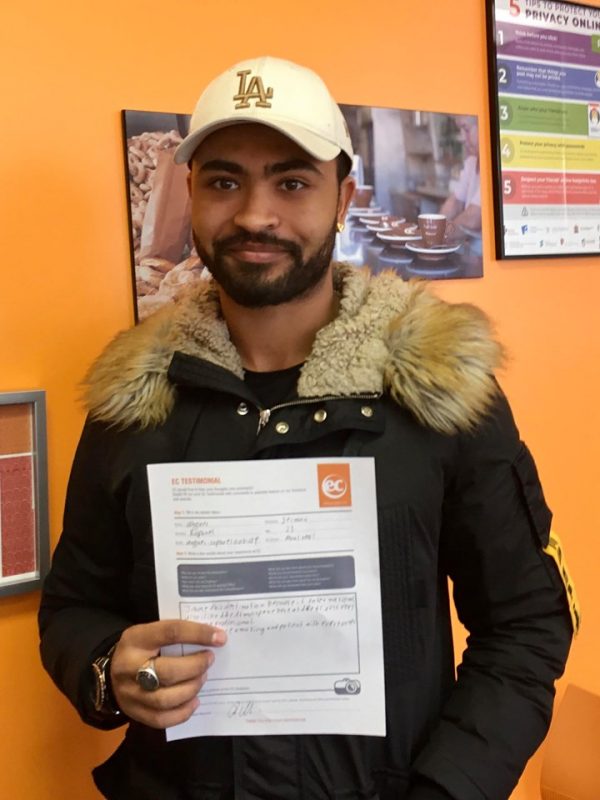 I chose this destination because it is international.  Also, I like the atmosphere here at the EC.  It is very kind and professional.  The teachers are amazing and patient with everyone. – Raphael from Germany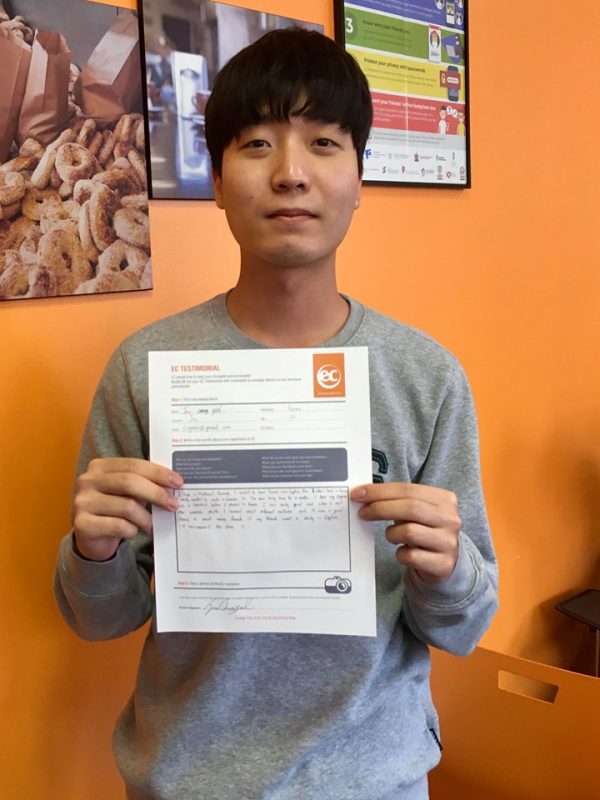 I chose Montreal because I wanted to learn French and English.  Also, when I lived in Korea, I really wanted to visit Canada.  So, I have been living here for six months.  I think my English skills improved since I came from Korea.  It was really good and when I met people from other countries, I learned about different cultures and it was a good chance to meet many friends.  If my friends want to study in English, I will recommend this place.  – Sungyeol from Korea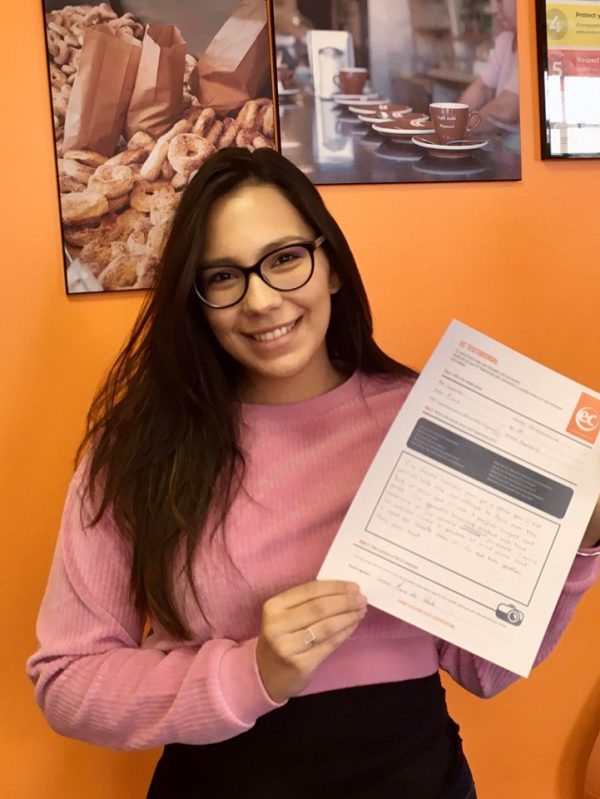 I chose Montreal because I think it is a very beautiful city; a mix of Paris and New York City and because here, my two favorite languages are spoken.  I learned a lot during my three weeks here and I started improving as a person.  I love the activities liked the taste of poutine and also everyone who works here is very kind.  Thank you for everything (translated from French) – Luana from Brazil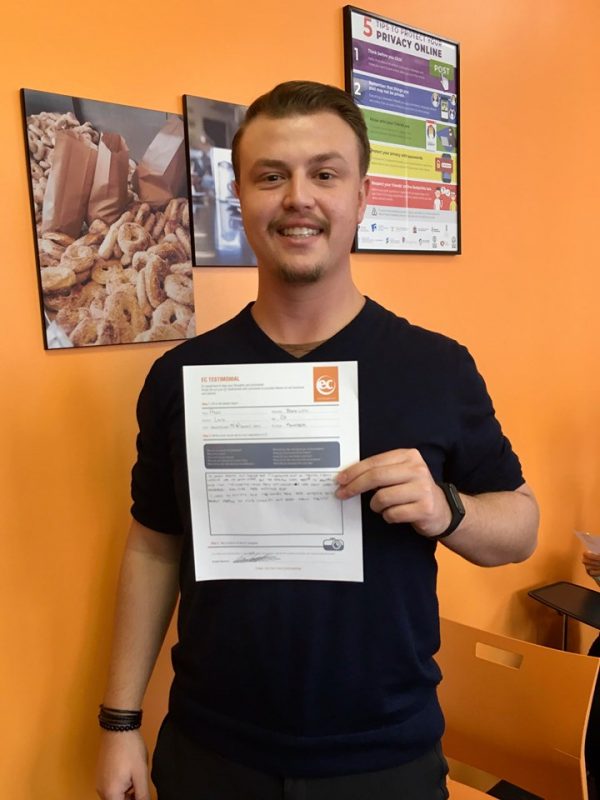 I chose EC Montreal to learn English and French and I am learning a lot of French.  I really improved my knowledge.  The English class wasn't as helpful because the focus was on discussions and less about vocabulary.  I liked all the activities and the Sunday tour was amazing and really helpful to find friends and know more about the city. – Paulo from Brazil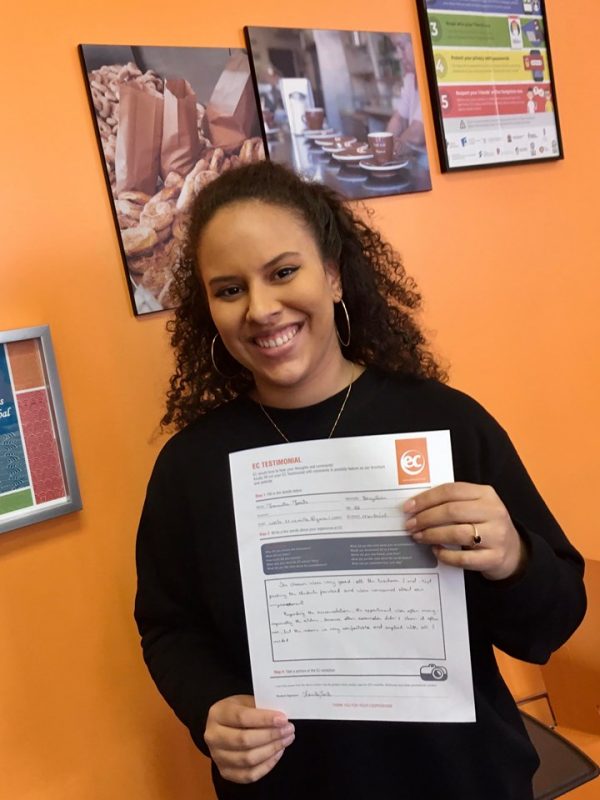 The classes were very good, all the teachers I met, kept pushing the students forward and were concerned about our improvement.  Regarding the accommodation, the apartment was messy because my other roommates did not clean up after themselves, however, the room is very comfortable and supplied with everything I needed. – Camilla from Brazil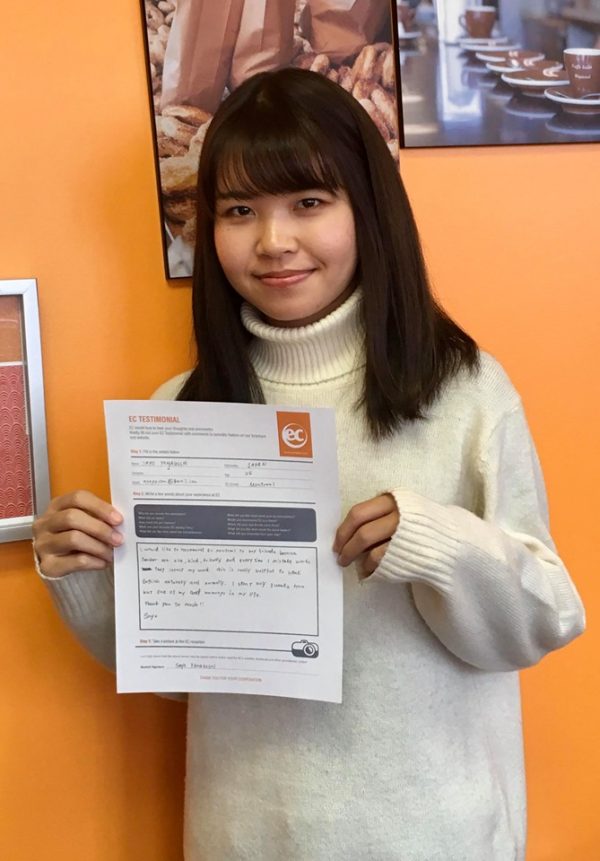 I would like to recommend EC Montreal to my friends because the teachers are nice, kind, friendly and every time I made mistakes with my words, they would correct my words.  This is really helpful to speak English naturally and normally.  I spent only three weeks here but one of my best memories in my life.  Thank you so much!!  – Sayo from Japan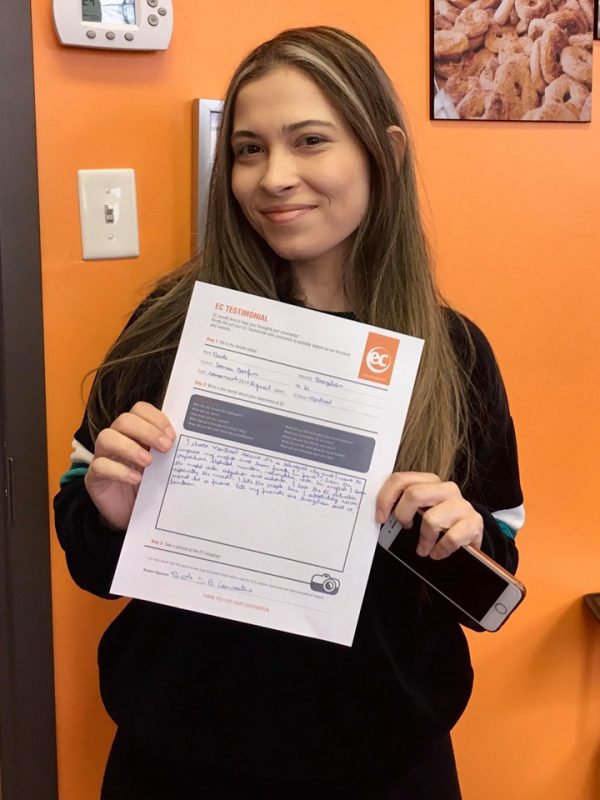 I chose Montreal because it is a bilingual city and I want to improve my English and learn French.  In French, I learned the prepositions, alphabet, numbers, nationalities, verbs.  In English, I learned the modal verbs, adjectives and adverbs.  I love the EC activities especially the Karaoke.  I like the people here.  I absolutely recommend EC to a friend.  Al my friends are Brazilian and Colombian.  – Nicole from Brazil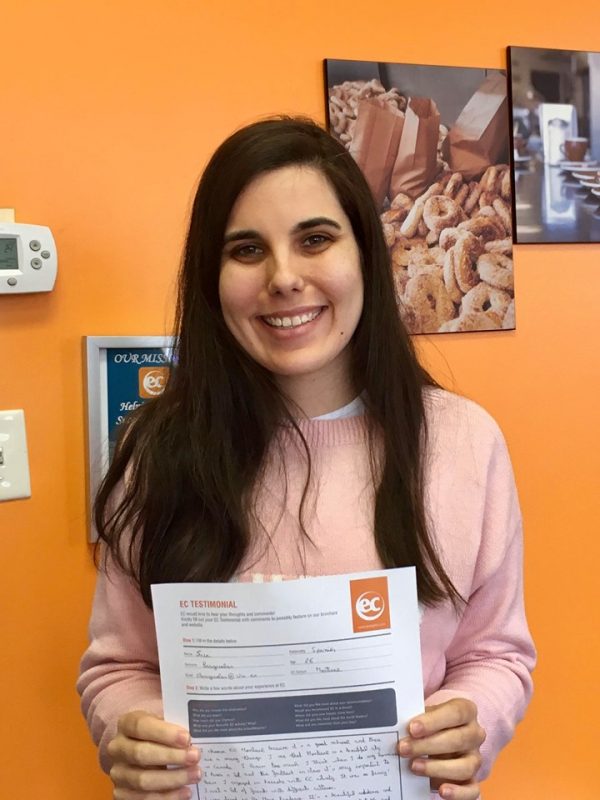 I chose EC Montreal because it is a good school and there are many things to do.  I see that Montreal is a beautiful city in Canada.  I learned too much.  I think when I do my homework, I learn a lot and the feedback in class is very important to learn.  I enjoyed the Karaoke EC activity.  It was so funny!  I met a lot of friends from different cultures.  I stayed at La Marq Residence.  It is a beautiful residence and the bedroom was very good.  The bed was very comfortable and it is in the heart of the city.  There are a lot of shoos near there too.  I would recommend EC Montreal!  It is a nice opportunity to improve your English! – Sara from Spain
A world of thanks to our wonderful EC Montreal students!  We hope to join you this spring as you take your English courses in Montreal!
Comments
comments