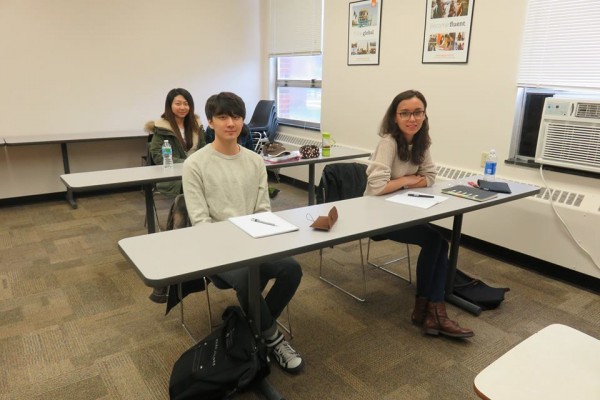 This week at EC Fredonia we welcomed two new students into our program. One female student from China named Dora, and Ted, a male student from South Korea.
They started off their stay at Fredonia by getting to know the campus and meeting with one of our interns, Ryan. Ryan showed the two students many of the great services that Fredonia's campus has to offer. From the two main dining halls on campus, Cranston Marche and Centre Point to the tutoring center offered on the fourth floor of Reed Library.
On Monday morning, their first day of classes, the students were welcomed on the orange carpet to begin their journey at EC.
They are both eager and excited to learn English with EC Fredonia and to explore all of the options the university and community have to offer. We are so excited to have Dora and Ted in our program and to give them a great EC experience!
Find out more about English Language Courses in the USA
Comments
comments