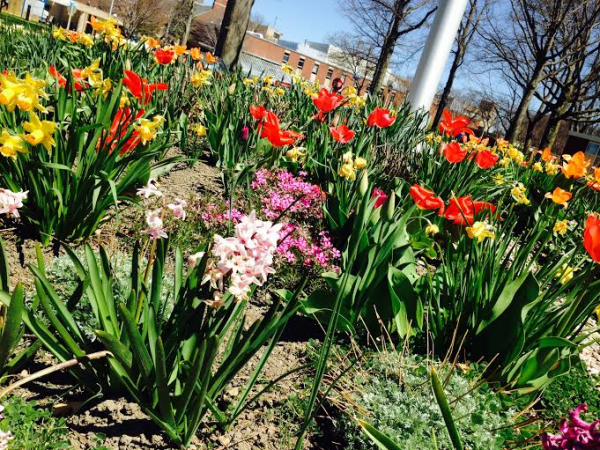 It's the time of year where you all of the sudden see more people on Fredonia's beautiful campus. Most of the time university classes are in session it is either raining or snowing and there's not a soul in sight. When the temperatures begin to rise in the beginning of April that's when you know the campus is about to get much busier.
With the semester wrapping up and students preparing for graduation there is many activities going on. There are chicken barbecues, spring clean ups, concerts, and much more happening all over campus. Some specific events being held this spring are the Senior Class Barbeque this Friday, April 22nd, the Sammy Adams concert this Saturday, April 23, an E-Cycling Event, Saturday, April 23, and several inter-mural sports events happening daily!
Spring is not just a big time on campus, but also for downtown Fredonia. The town of Fredonia has a series of events they hold throughout the spring into summer. The Fredonia Farmer's Market opens up every Saturday morning and there are several festivals held in the center of Fredonia's downtown that include, music, arts and crafts, and delicious food. Be sure to look out for any new exciting events and activities happening on and off Fredonia's campus!
Comments
comments