Studying in the AY (Academic Year) Program at EC has been a good experience, but studying with people who are the same age as you is amazing. Although students in the 30+ classes come from different cultures, all of us share the same goal – learning English to improve our personal and professional lives.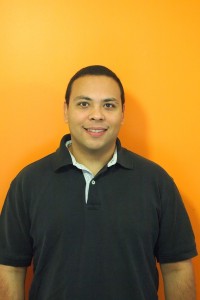 Activities in the 30+ classes are designed so that the classes are more interactive and the topics reflect our interests.
EC English language center in Toronto offers free classes every day which help us to improve our weaknesses. There are classes that help us with our writing, pronunciation, listening and reading.
EC has great facilities and the interactive whiteboards in the classrooms are wonderful. The teachers and staff are always willing to help you.
If you choose EC Toronto and you are around 30 years old, you will never regret choosing the 30+ program. It will be one of the best experiences you will have.
Gabriel Quintero is a 30+ program student, and he joined the Academic Year Program in Toronto. .
Comments
comments